Exciting Beach Paddle Board in Clearwater Beach, FL
Spending a vacation in Clearwater Beach, Florida, with your family and friends is a no-brainer if you're in the mood for crystalline waters and hours of fun in the sun.
With several activities lined up for you, this beautiful beach will capture your heart and body. Having managed to nab TripAdvisor's #1 spot for the best beach in the United States consecutively in the past, Clearwater Beach makes it so you can experience the same first-rate vacation whenever you want.
Ever tried standing up on a paddle board before? If you haven't yet, give Island Marine Rentals' paddle board rental in Clearwater Beach, FL, a try!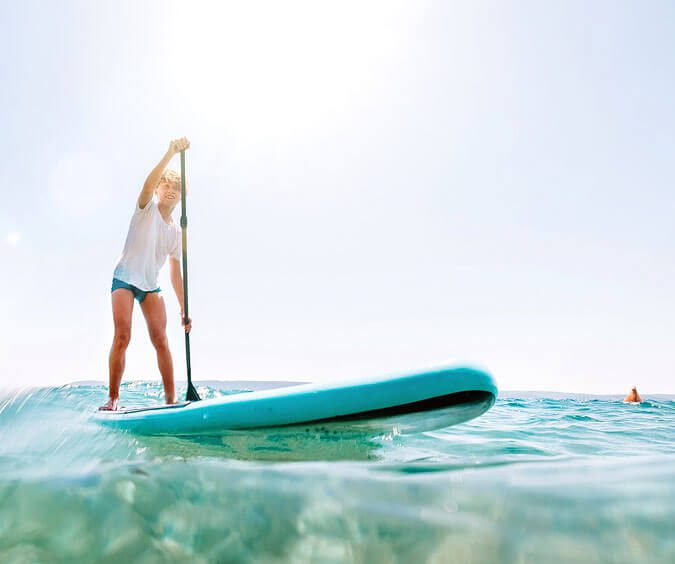 Voted #1 Best Boat Rentals
8 Years in a Row

It won't take more than an hour atop the magnificent blue seas to understand just why this beach is a clear winner, and here's why:
You don't need to be an athlete to use the stand-up paddle board. Even beginners can swim with the masters in minutes. At Island Marine Rentals, we offer paddle board lessons for free. Paddle boards are designed to accommodate people of every size, with anti-slip deck padding, so you don't need to worry about tipping over at the slightest wave. This way, you can feel like you're gliding across the ocean's surface for hours on end. If you do end up going overboard, we make sure you're equipped with a life vest and whistle for your safety. Our staff will also be there to guide you throughout, at no additional cost on your end.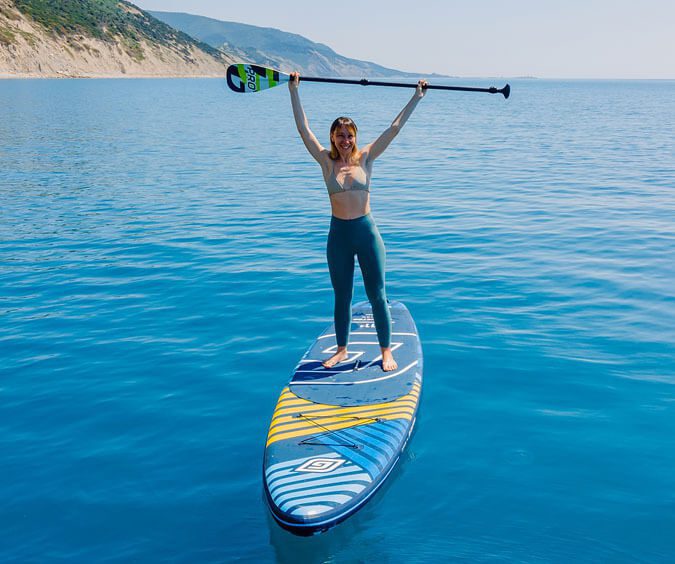 Paddle boarding is a simple yet effective way to provide a full-body workout without any machinery. Not only will you avoid most life-threatening gym injuries, but exercising also becomes a fun way to spend your vacation. You need to stay focused to ensure that every muscle in your body, from your arms and torso down to your legs, keeps you balanced and afloat. Island Marine Rentals' knowledgeable and well-trained staff are always ready to assist you if you ever get in trouble.
Let the brisk ocean breeze and cool blue waters wash away your worries. By opting into a paddle board rental in Clearwater Beach, FL, you can take in all that this award-winning tourist hot spot has to offer, even for as short as a few hours on your vacation. Clear your mind and enjoy the moment, because we at Island Marine Rentals will ensure that you have more fun in a day than a lifetime behind a desk.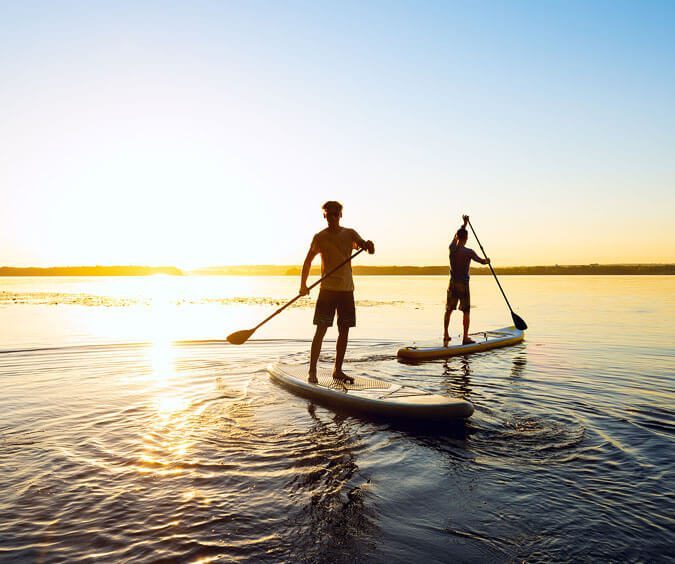 Our paddle board rental in Clearwater Beach, FL, has a variety of packages for you to choose from. Depending on how much time you have, we have options that range from as short as an hour at $25 or as long as a whole week at $225. Every package we have also comes with a a life vest, paddles, dollies, a stainless steel whistle, and transportation strap. Plus, as we've mentioned before: free instructions!
Paddle Boarding Is One of the Most Fun Water Activities Available for You and Your Loved Ones at the Beach
Almost nothing comes close to the amazing combination brought about by bright sun, white sand, blue waters, and stress-free exercise. Once you're ready to get your paddle board rental in Clearwater Beach, FL, call us at Island Marine Rentals, and we won't hesitate to accommodate you.
Certificate of Excellence