Quality Paddle Board Rentals in Madeira Beach, FL
Madeira Beach is nestled along the western coastline of Florida and is known for its two-mile-long stretch of fine, white sand.
It's a perfect place for water activities like fishing, boating, kayaking, and paddle boarding, with still so much more in store besides sunbathing.
Taking a beach paddle board to Madeira Beach, FL, is only one of the many popular things to do. If you want to try it with your friends, there are establishments around Madeira Beach that offer affordable paddle board rentals, and among the best is Island Marine Rentals.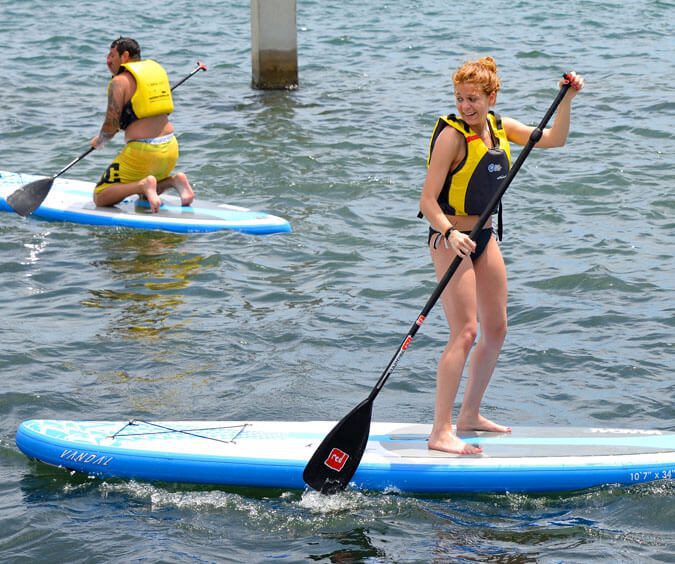 Voted #1 Best Boat Rentals
8 Years in a Row

Here are some of the reasons you should choose us:
We'll Be There to Guide You
If it's your first time or have other newbies with you, no worries. Our staff will always be there to instruct you from beginning to end. We'll also give you tricks and tips on where to go and how to paddle board with kids around. All at no additional cost when renting our beach paddle boards in Madeira Beach, FL.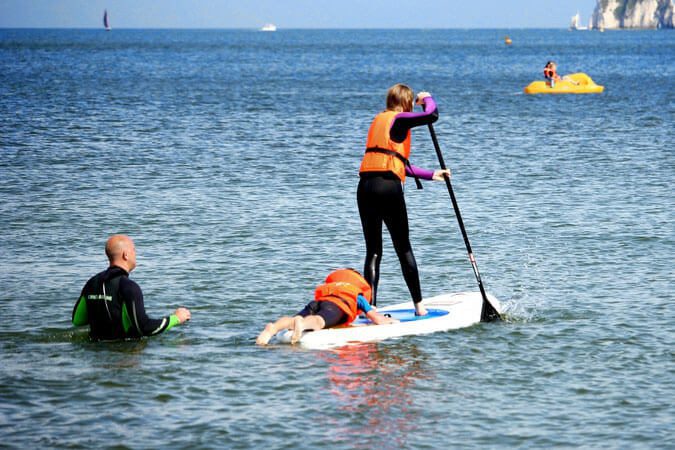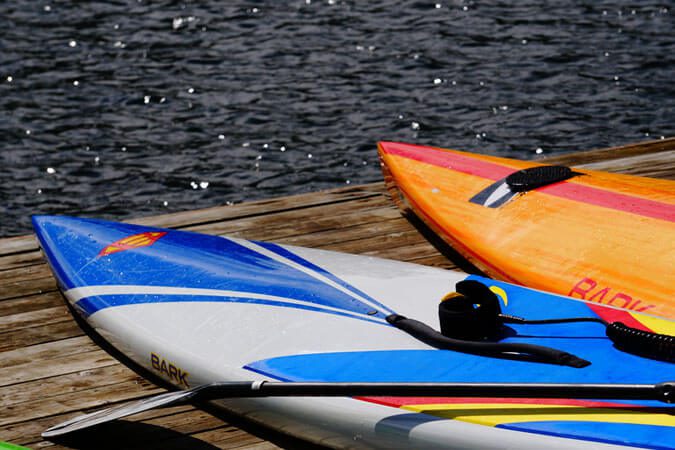 We Have a Variety of Packages
Whether you're alone or with a group, we have a variety of packages to choose from. You can rent our top-of-the-line, 12-foot-long paddle boards for as short as an hour up to a week. Here are our rates:
All packages include the following: life vests, stainless steel whistles, paddles, dollies, and transportation straps. Our paddle boards are perfect if you want to explore intercoastal waterways, lakes, and the Gulf of Mexico!
We Value Our Guests' Safety
Don't let the unpredictable waters get in the way of your fun. When you avail of our paddle board rentals, we'll keep track of the weather and prohibit anyone from exposing themselves to any dangers beyond the coast. Our paddle boards are also equipped with anti-slip deck pads, sturdy paddles, high-quality life vests, and a whistle to ensure that you have all the tools to stay afloat until help arrives.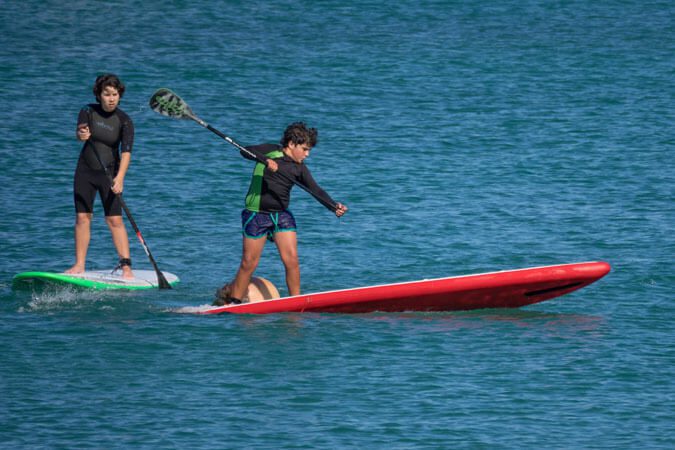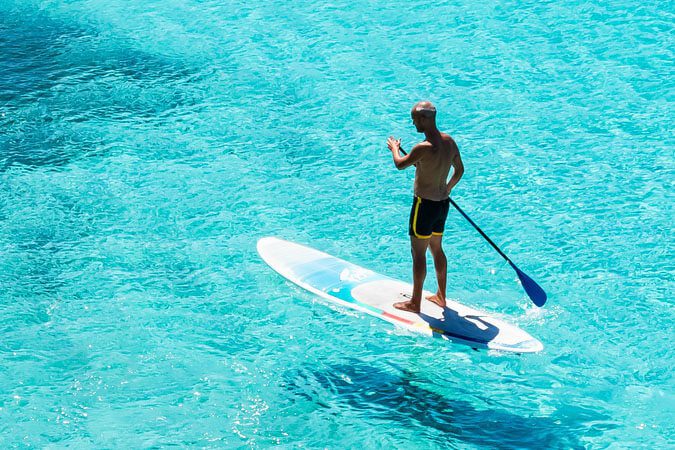 We'll Give You an Experience of a Lifetime
At Island Marine Rentals, we guarantee that there will be a high-quality beach paddle board waiting for you when you come to Madeira Beach, FL. Whether you're into easy-going waters or heart-pumping waves, our paddle boards can take you wherever your heart desires.
With IMR, you can have the best summer getaway around once you come over to our paddle board rental in Madeira Beach, FL! Our staff is trained to provide excellent customer service, so if you have any questions or concerns, feel free to reach out. Book now, and witness the motion of the ocean from a new perspective.
Certificate of Excellence