Fun Kayak Rental in Indian Rocks Beach, FL
Are you a recreational activity enthusiast or someone into outdoor aquatic adventures?
If you answered yes, then you need to go kayaking at Indian Rocks Beach! Located on the Gulf Coast of Florida, it's surrounded by gorgeous bodies of water perfect for exploring.
Known for its three-mile-long shoreline, with glittering water for that naturally breathtaking view, Indian Rocks Beach is the perfect place for kayak trips you're sure to enjoy.
At Island Marine Rentals, we offer the best kayak rentals in Indian Rocks Beach, FL. Having been the go-to rental service for years now by tourists and locals alike, we guarantee that our kayaks are the best way to experience what's sure to be the highlight of your trip.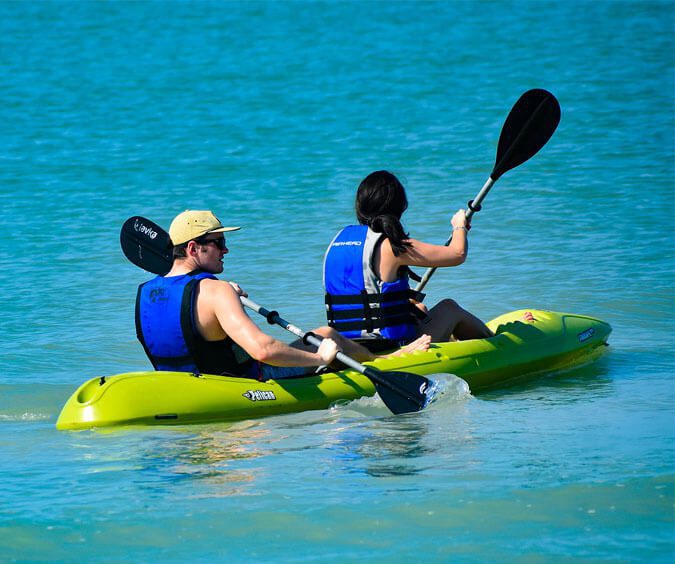 Voted #1 Best Boat Rentals
8 Years in a Row

Kayak Adventures in Indian Rocks Beach
If you're wondering why you should try kayaking, there are some great benefits that come with it. The first is it's a simple form of exercise. Kayaking can improve your flexibility, muscle strength, and aerobic fitness.
Another benefit is having the chance to bond with your friends and family on your adventure. Kayaking is fun and all, but it's not meant to be enjoyed alone. As the saying goes, "the more, the merrier," so bring your loved ones to maximize the fun!
Being witness to the enthralling scenery is another upside when kayaking in Indian Rocks Beach; the view of the calm waters will soothe your eyes, and you will encounter abundant wildlife while exploring.
For a fun and healthy adventure, check out our kayak rental in Indian Rocks Beach, FL, because what awaits you in the waters of Indian Rocks Beach is sure to be exhilarating.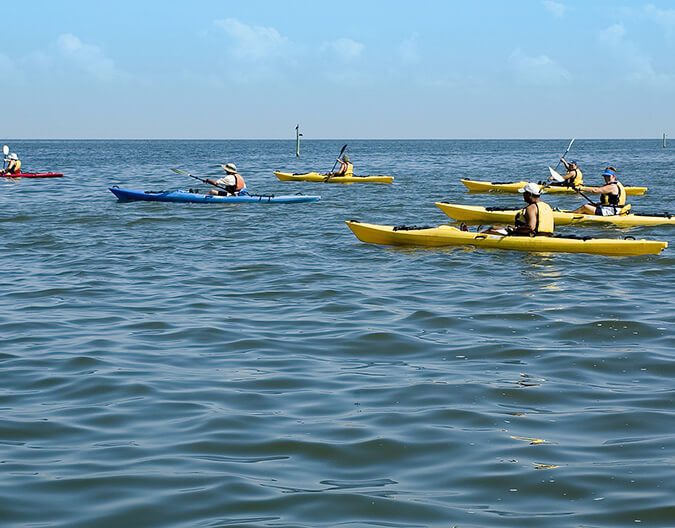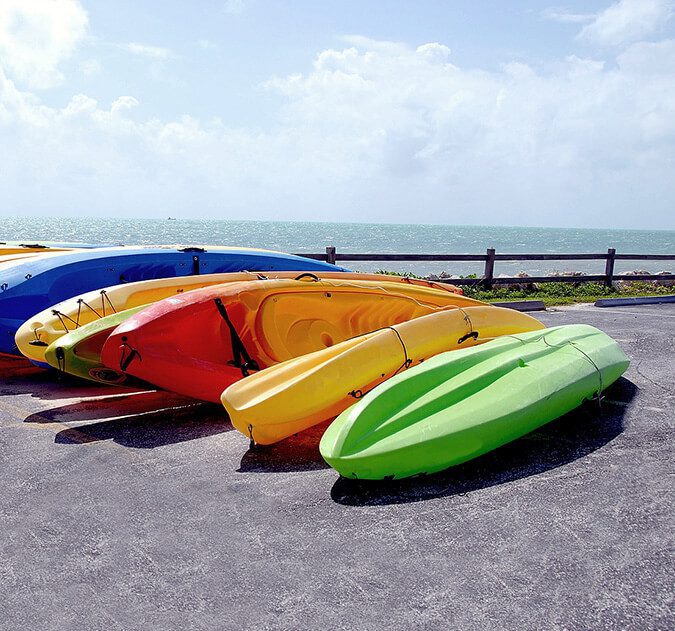 For our high-quality single kayaks, you can choose between our 9- or 13-foot-long variants; both are wide enough to provide stability while in the water. Our rates are as follows:
On the other hand, our double kayaks are all 13 feet in length, making them comfortable enough for two people without any stability issues. Our rates are as follows:
What makes us one of the top water kayak rentals in Indian Rocks Beach, FL, is that we ensure our every client's safety. To that end, life vests and whistles are included with our kayak rental packages, so you're free from danger while enjoying your aquatic adventure. We have also included transportation straps and dollies to help you transport our kayaks from one place to another without hassle.
If you want your Indian Rocks Beach vacation to be extra special, we at Island Marine Rentals are at your service. Voted as the #1 boat rental service for eight years in a row and being awarded Tripadvisor's Certificate of Excellence for five consecutive years, we are at the top of the list when it comes to providing equipment for recreational activities. We aren't just known for our kayak rentals in Indian Rocks Beach, FL, either; we also offer boat, scooter, bicycle, and paddle board rentals.

If you want more details about our rental services, contact us via call or email. We're looking forward to having you here in Indian Rocks Beach!
Certificate of Excellence