Affordable Kayak Rentals in Clearwater Beach, FL
Florida's Clearwater Beach is a favorite among water-lovers
With incredible white sand and crystal-blue, shallow water, it's the perfect place to rent an ocean kayak for both adults and kids.
Kayaking is a popular activity among locals and tourists, because it's both fun and great exercise. If you've been looking for a new way to spend your summer, ride the wave with our top water kayak rentals in Clearwater Beach, FL.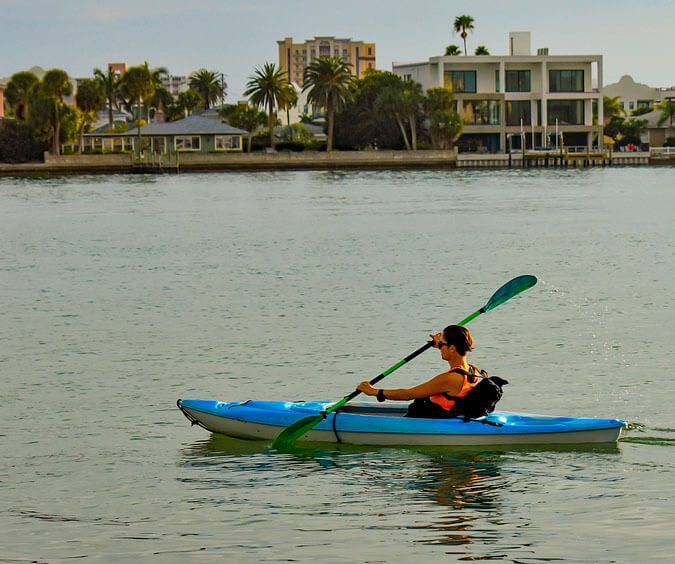 Voted #1 Best Boat Rentals
8 Years in a Row

Still on the fence? Here are a few of the reasons you should avail of our services:
1. Take in the Beautiful View
Clearwater Beach is a tropical feast for the eyes with its clear blue skies and crystalline waters. With lush and vibrant wildlife around every corner, every step and paddle is a new adventure waiting to be discovered.
With a variety of birds, like eagles, egrets, and herons to accompany you from the skies, whether you're renting for an hour or more, you will never be alone with the beauty of nature at your side. If you're looking for the best kayak rentals in Clearwater Beach, FL, to get those Insta-worthy shots, Island Marine Rentals has you covered.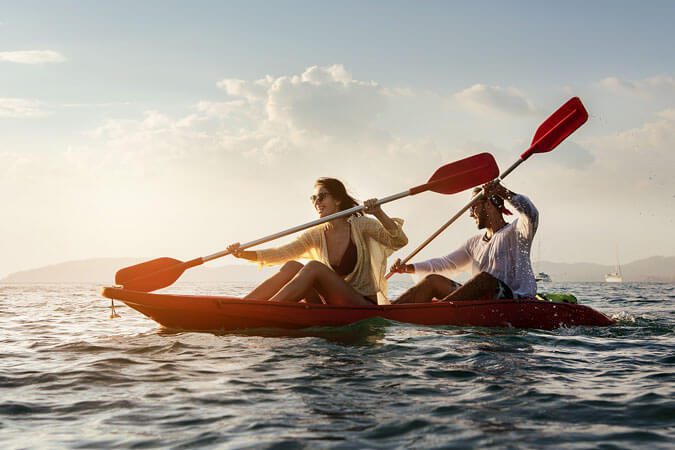 This summer, make lifelong memories by dipping your toes in a thrilling new experience. Kayaking in the waters of Clearwater Beach, FL, is something anyone can enjoy, teenagers and adults alike, and it's an adventure that should be on everyone's bucket list. Once you've gotten your feet wet, you may never want to dry off again.
3. Bond with Friends and Loved Ones
With Island Marine Rentals' single and double kayaks, you and a loved one can take a journey through the Gulf of Mexico and enjoy all that Clearwater Beach has to offer. Enjoy the sights, feel the cool ocean breeze, and have fun doing it all with or without a partner of your choice. Who knows, you may even meet another couple or two and explore all that the ocean has to offer together.
There are more ways to stay active than by going to the gym and following the same dull routine day after day. Some of the top water kayak rentals in Clearwater Beach, FL offer rentals for up to a whole week. This way, you can go at your own pace and enjoy the water as you see fit. It definitely beats a monotonous workout routine. Here are only some of the health benefits that come with kayaking:
Don't hesitate to experience the wonders of kayaking, and choose one of the best kayak rentals in Clearwater Beach, Florida, today!
Island Marine Rentals offers various kayak rental packages at a very affordable price. Call us now, and hop in, because the water's fine!
Certificate of Excellence