Unrivaled Paddle Board Rentals in Indian Rocks Beach, FL
Indian Rocks Beach, FL, is home to three miles worth of beautiful beaches along the shining Gulf of Mexico.
That said, tourism is one of the city's astounding assets. People come from around the world to witness its breathtaking sunsets and visit its accessible beaches, with 27 access points along Gulf Boulevard.
Here, you can surround yourself with picturesque views, fun watersports, and first-rate restaurants, and one of the best ways to enjoy the unique seascape is through a popular watersport known as stand-up paddle boarding (SUP).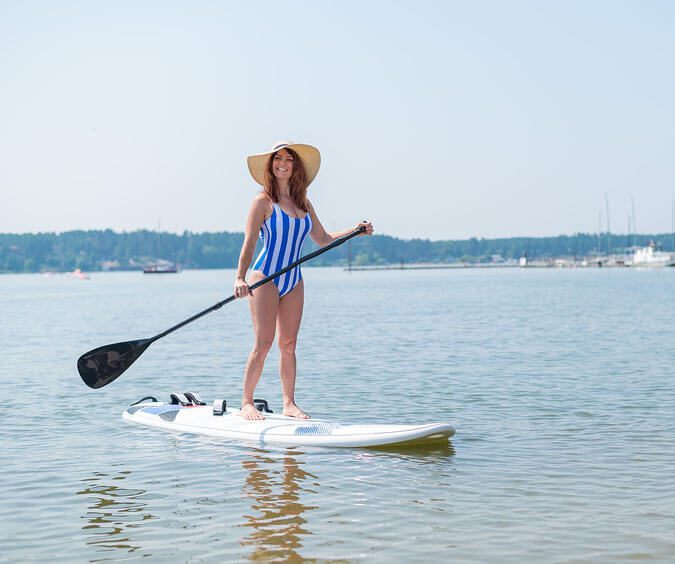 Voted #1 Best Boat Rentals
8 Years in a Row

At Island Marine Rentals, we offer the best paddle board rentals in Indian Rocks Beach, FL, for your convenience. Dive in to know how we can make your paddle board experience a unique and fun adventure.
The Best Boards in the Industry
Paddle boarding — specifically its SUP variant — is one of the fastest-growing watersports worldwide. It's a combination of kayaking and surfing, wherein you use your arms while you kneel, lie down, or stand to propel yourself forward. At Island Marine Rentals, we offer the largest boards designed for outstanding sturdiness and stability to make the most out of your experience.
Our beach paddle boards in Indian Rocks Beach, FL, measure 12-feet-long and can hold up to 300 pounds. Each board also comes with an anti-skid deck, so you won't slip with every wave. Plus, our paddle boards measure four feet in width, with its core built thick for maximum buoyancy.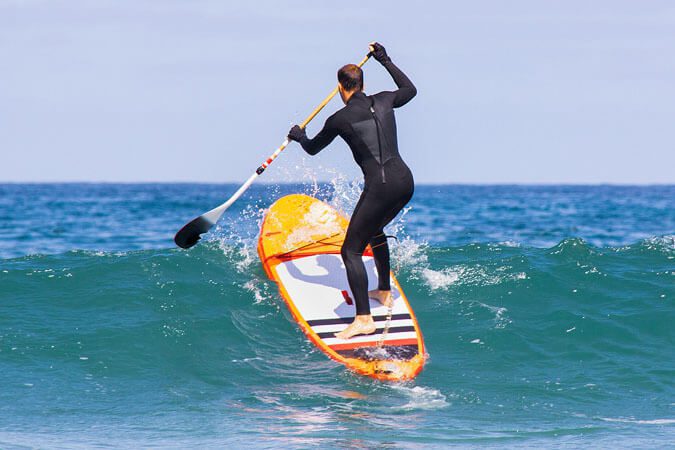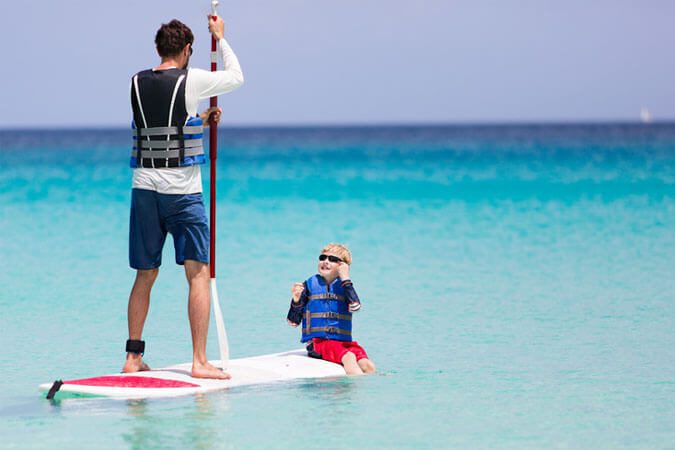 A Safe and Worry-Free Ride
If you're new to the sport, there's no need to worry. Going on a paddle board adventure with us doesn't require experience or pro skills. In fact, you get used to it after a few minutes and can learn faster still with free lessons courtesy of our staff.
In addition, our beach paddle boards in Indian Rocks Beach, FL, are custom-made for beginners, and we equip our paddle boards with the necessary safety features for maximum security and comfort.
Sightseeing Opportunities
There's no better way to experience ocean life first-hand than by riding the waves. One of the reasons people pursue paddle boarding is because of its unique meditative experience. You can marvel at the landscapes and marine life from a perspective unique to you with our paddle board rentals in Indian Rocks Beach, FL.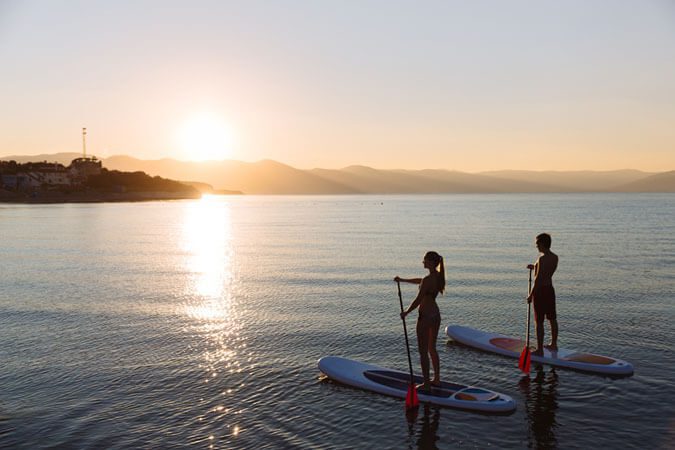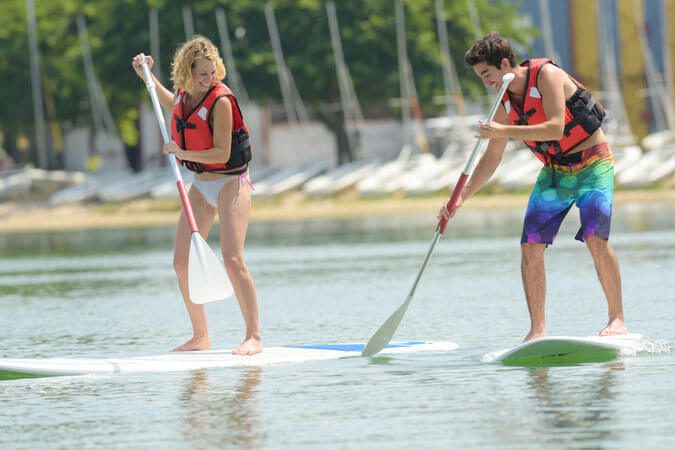 Low-Impact Full-Body Workout
Generally, paddle boarding is considered a low-impact exercise. Given that serious damage to your tendons and ligaments is rare if at all possible, it can be beneficial for individuals who suffer from shin splints or hip and knee pain. Paddle boarding strengthens the body and aids in injury recovery.
As a workout, this watersport pushes every muscle in the body — from your torso down to your legs — to maintain balance and propel itself forward, helping you lose weight and tone your muscles.
If you're hoping to have a memorable paddle boarding adventure with your loved ones, our paddle board rentals in Indian Rocks Beach, FL, have a variety of time-based options to choose from, ranging from two hours to a whole week!
Please be guided by the following package rates — all of which include life vests, paddles, dollies, stainless steel whistles, and transportation straps: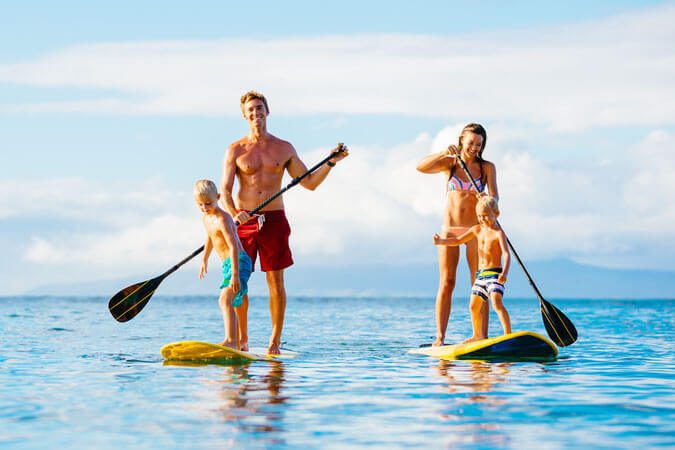 Your Fun-Filled Paddle Board Adventure Awaits
Embark on a unique experience with our paddle board rentals in Indian Rocks Beach, FL. Create new memories and have the time of your life as you ride the waves and enjoy the city beaches. What are you waiting for? Book our paddle boards today, and experience the ocean's splendor for yourself!
Certificate of Excellence