Boat Rental in John's Pass, FL
Explore one of Florida's most visited tourist destinations with our fun-filled boat rentals.
John's Pass is known for its stunning scenery and interesting history. It was created when a strong hurricane struck and separated the barrier island in 1848. Nestled between Madeira Beach and Treasure Island, it offers tons of great places to visit and explore. No wonder people from different places come back year after year.
Island Marine Rentals offers thrilling boat rentals in John's Pass for tourists and locals alike. We have a wide array of boats great for cruising the surrounding bodies of water. Our boat rentals are your ticket to witnessing the things that the Gulf of Mexico and Boca Ciega Bay have to offer.
As the go-to provider of boat rentals in John's Pass, FL, we guarantee you the highlight of your Florida vacation.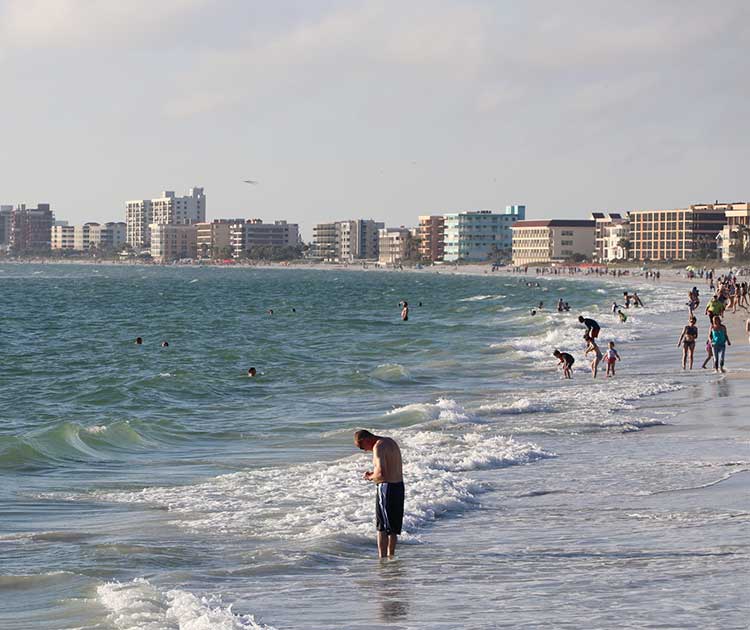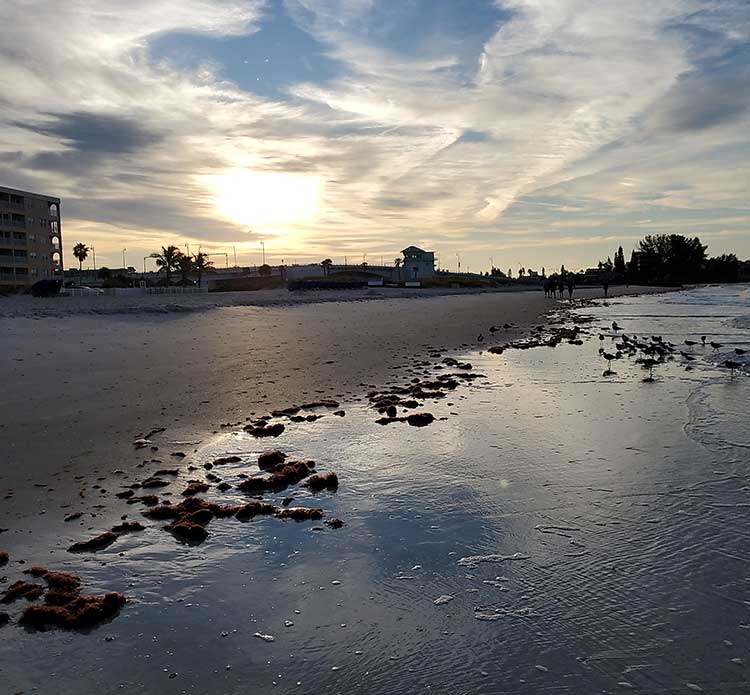 Go On an Adventure-Filled Excursion
Regardless if you are a beach lover or not, you are sure to fall in love with John's Pass natural beauty. It offers the best of both worlds in terms of relaxation and adventure. With our St. John's Pass boat rentals, get yourself ready for an unforgettable experience.
Witness Picturesque Scenery
Florida never runs out of immaculate places that leave tourists and locals in awe, and John's Pass is no exception. Aside from its crystal-clear waters that appear in different shades of blue, John's Pass offers a breathtaking view of Treasure Island's sandy beaches and Madeira Beach's pristine shorelines.
Our affordable boat rentals in John's Pass are a great way to escape from life's daily stressors. By witnessing a different scenery — both natural and man-made — you'll experience total relaxation.
Visit Nearby Islands and Places
With our John's Pass boat rentals, you'll get to explore the neighboring islands and places aside from Madeira Beach and Treasure Island. Some of the nearby boating spots you can visit are Clearwater Beach, Indian Rocks Beach, St. Petersburg, Tampa, and Largo.
Depending on how long your scheduled excursion is, you can explore other spots loved by tourists, such as Caladesi Island, Honeymoon Island, Three Rooker Island, and Fort De Soto Park.
Get Up Close With Marine Creatures
The John's Pass boat rentals we provide are perfect for families. They give adults and kids a chance to get up close with the rich marine biodiversity. Some of the aquatic animals that live in John's Pass are dolphins, manatees, sea turtles, schooling fishes, and horseshoe crabs.
By looking skywards, different species of birds roam the skies — ospreys, pelicans, herons, bald eagles, egrets, ibises, and more. Spotting these birds feed on small crabs and fishes in mangroves is not a rare occurrence in our boat rentals.
Have a Taste of Great Food and Drinks
To energize yourself, you can have a taste of great food during our boat rentals. There are plenty of restaurants in John's Pass Village & Boardwalk for you to try. With the wide variety of cuisines they offer, you are sure to find food that satisfies your appetite. There are also refreshing desserts and drinks available to ward off the heat of the sun.
The surrounding islands and places have their own restaurants and local eateries as well. You can also try their unique food if you have the luxury of time to add restaurant-hopping to your itinerary. 
Take your shopping experience to a whole new level with our boat rentals in John's Pass, FL. With more than a hundred stores that offer unique and affordable items, John's Pass is a shopping paradise. It is home to souvenir, gift, and specialty shops, which are mostly owned by local families.
The stores in John's Pass offer almost everything, from mementos to necessities, but you can still explore shops from the neighboring island by foot or by car. Our boat rentals add thrill to an otherwise mundane walk or drive.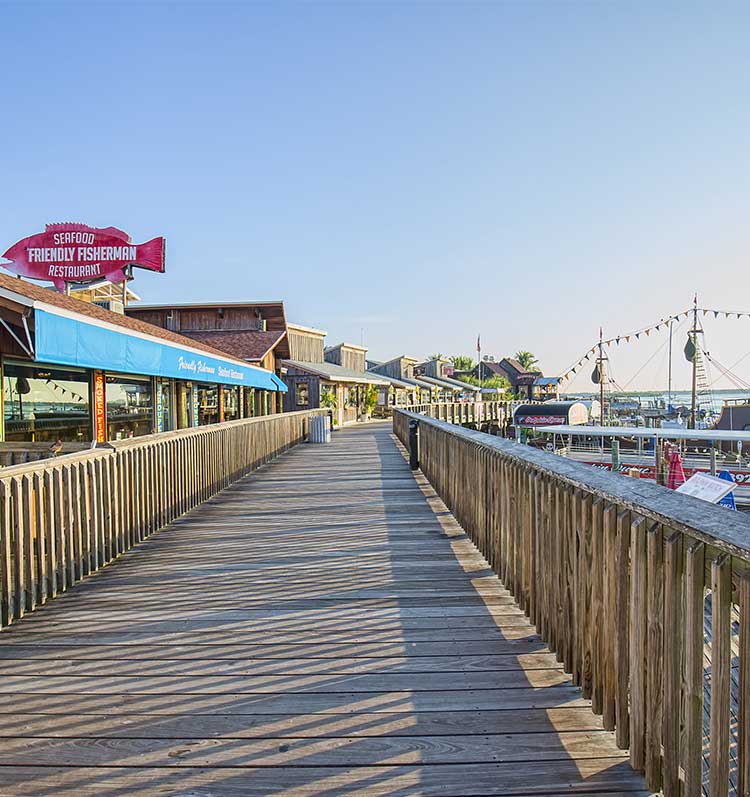 Why Choose Our Boat Rental at John's Pass
Having been one of the most trusted providers of boat rentals in Florida since 2004, we are among your best options. We have been voted the #1 boat rental provider by Tripadvisor for eight consecutive years, from 2011 to 2018, and that speaks a lot about our commitment and dedication.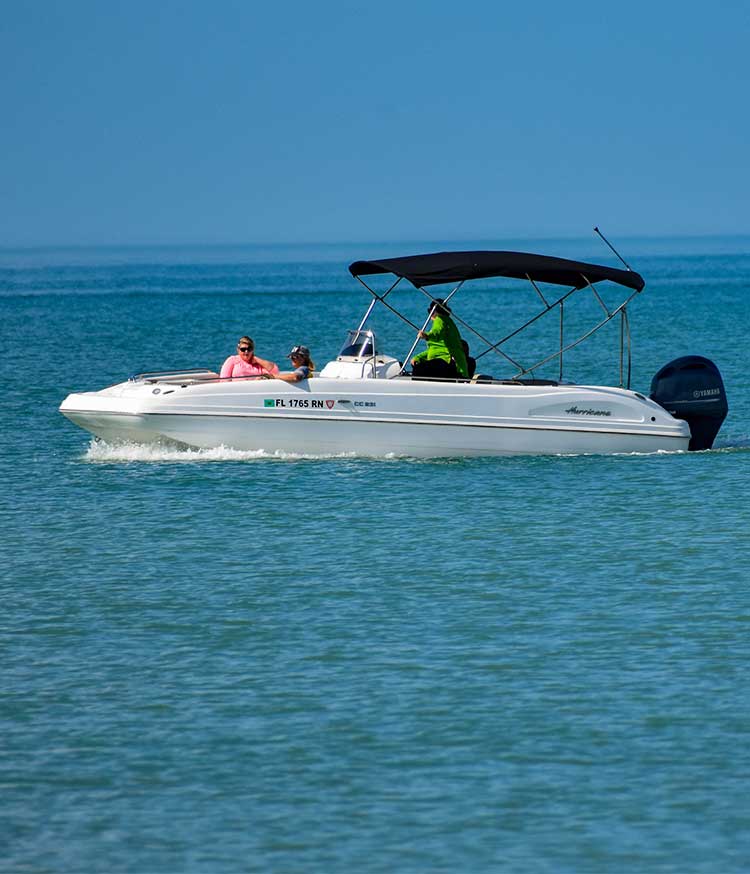 1. We provide an array of boats.
Our boat rentals let you choose from three different types of boats:
Pontoon Boats – Our pontoon boats come in three different sizes: 22 feet, 25 feet, and 27 feet. Their capacities are as follows:
Hurricane Deck Boats – Our hurricane deck boats also come in three different sizes: 19 feet, 20 feet, and 23 feet. Their capacities are as follows:
Bowrider Boats – Our 24-foot bowrider boats can carry up to ten people. They are suitable for cruising the Gulf of Mexico. For safety purposes, we allow them up to a maximum of three miles offshore.
You can enjoy our boat rentals for a minimum of two hours and a maximum of eight hours — all available at affordable rates.
2. We offer different amenities.
For maximum convenience, our boats come with different amenities, including portable toilets, Bluetooth speakers, and large coolers. They all have Bimini tops to protect you from the sun's harmful ultraviolet rays for the entire duration of our boat rentals.
If you want to go catch some fish or take a dip in the water, you can! Our hurricane deck boats come with baitwells in case you want to go fishing, and our pontoon boats come with attachable ladders and changing rooms.
With safety as our top priority, our boat rentals come equipped with complete safety gear. We provide life vests to prevent drowning accidents, especially when cruising offshore.
To avoid getting lost, we also provide Garmin Satellite Chart Plotters and Real-Time GPS Trackers. Without any additional costs, you'll have access to all these things on our boat rentals.
We check weather forecasts daily, and we are always on the lookout for weather changes. If we don't think it's safe for you to head out on the waters, we'll reschedule your excursion to a time and date that would be convenient for you. 
4. We give you the freedom to plan your itinerary.
One of the best things about our boat rentals is that you get all the liberty to plan your itinerary. As long as you follow our guidelines, limitations, and restrictions, you're free to explore the waters and places surrounding John's Pass.
To maximize fun in our boat rentals, we also allow alcoholic drinks onboard. We strictly implement the rule that everyone, except the driver, can drink. There's zero tolerance towards drivers that don't adhere to this rule.
5. We provide great customer service.
We value our relationship with our clients. Aside from providing guaranteed top-quality boats and services, we respond to every client's queries. We make sure that we attend to all concerns, whether questions or requests, regarding our boat rental services.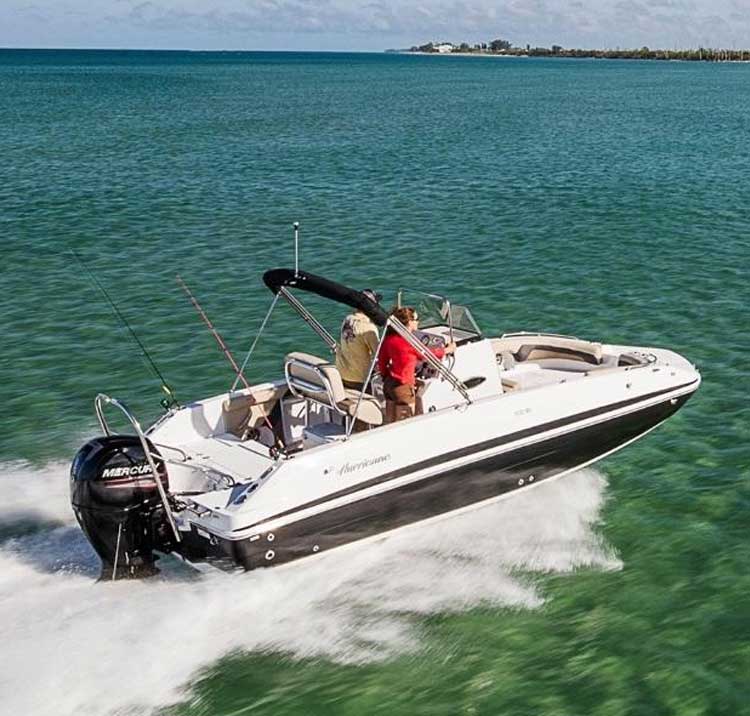 If you're up for an exciting and relaxing adventure, get boat rentals in John's Pass, FL, from Island Marine Rentals! For reservations or inquiries, feel free to give us a call. We look forward to giving you the highlight of your Florida vacation!
Certificate of Excellence